PROSE MAGAZINE COVER
This mixed-media cover illustration was created for an article about Lewis Carroll's disdain for the fame that his book "Alice's Adventures in Wonderland" brought him. Several different techniques and media were used to achieve the desired effect, including acrylic, gold leaf, technical pens, and just tossing water on it to make the ink run.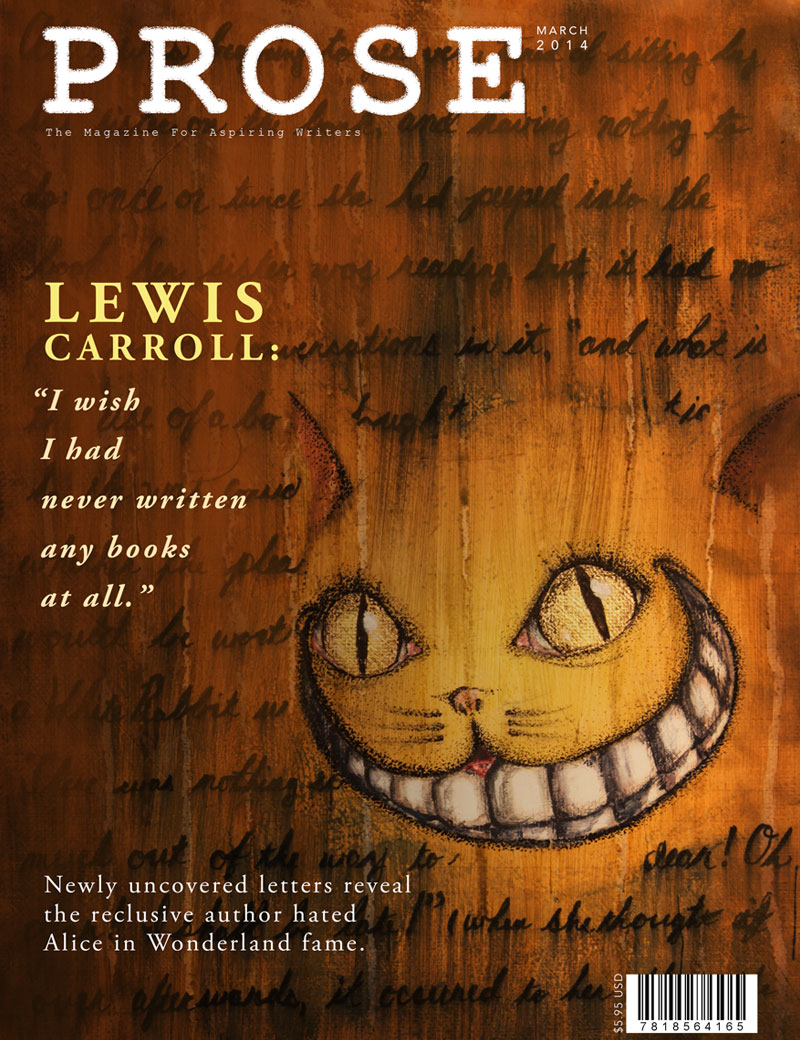 The piece was done on un-gessoed canvas. This was crucial to get the gold leaf in the eyes to reproduce properly when photographed. All of the little hills and valleys in the canvas cause light to reflect off of the gold at different angles and create a sparkling effect which make the eyes seem like they're glowing. Since the eyes are the focal point of the illustration, it was important that they stood out.