LIVING PROOF WHISKEY BAR
Living Proof is a concept for a whiskey bar in Phoenix. Located in the warehouse district, the bar would have a speak-easy look, while remaining upscale. To accomplish this, inspiration was drawn from the 1920s prohibition-era speak-easies, and art deco styles were used for collateral and decor.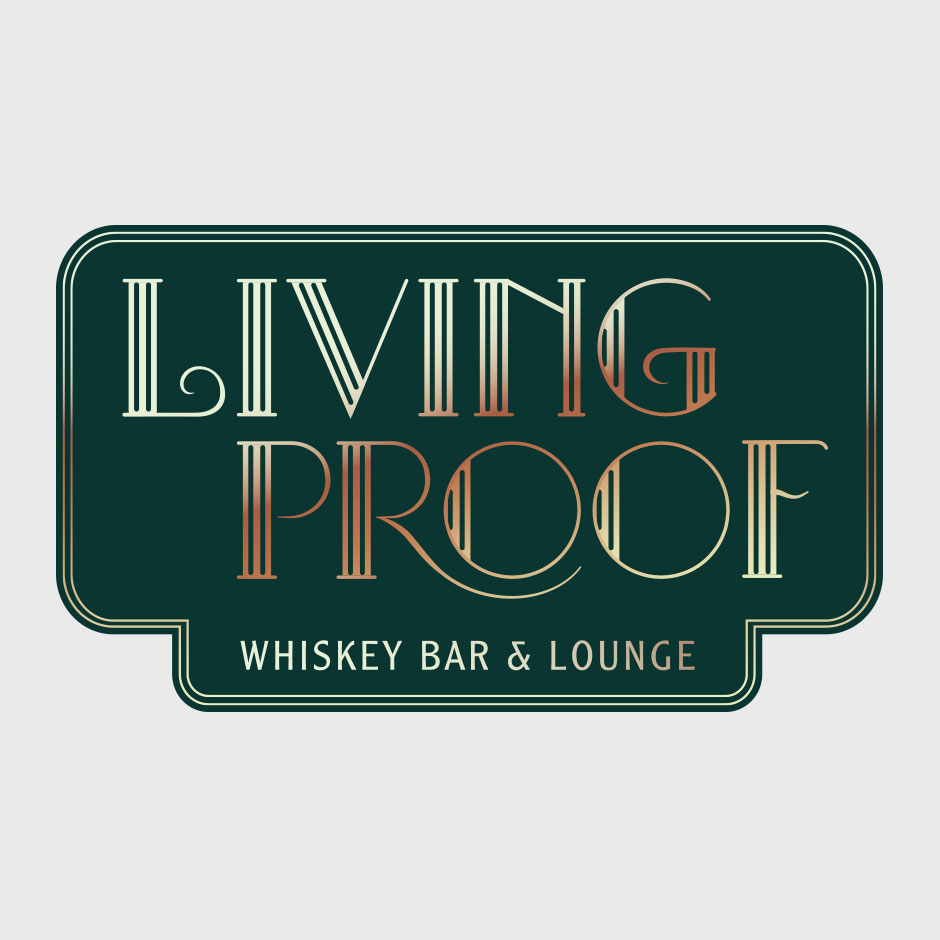 SIGNAGE
The typeface for the logo was created entirely by me from the ground up, as I was unable to find a deco typeface that wasn't too over the top. The sign is made of wood, and follows the art deco rule of strokes inside of strokes. The lettering as well as the strokes are cut into the sign and painted gold.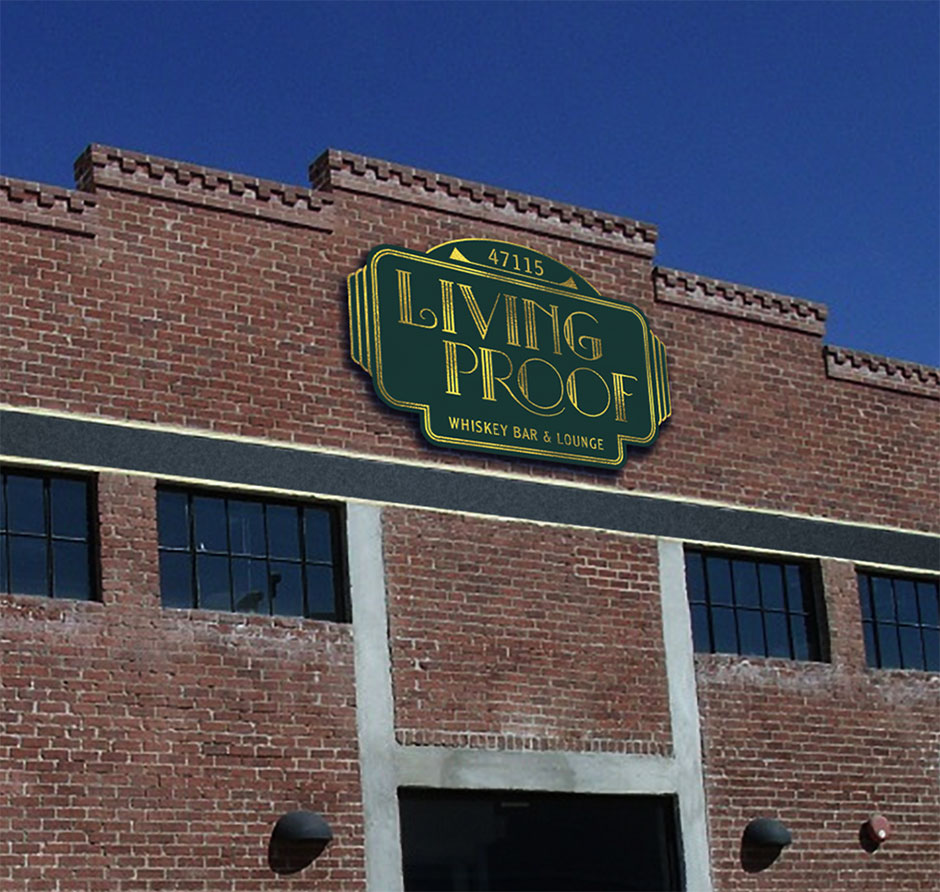 HOUSE WHISKEY LABELS
The house whiskeys, as they are not being sold, do not need to be too attractive but still on brand. Simple labels were designed once again using the art deco style. The scotch label looks sophisticated, as is usually the case with scotches, by using a glossy paper for the label and gold-foil printing for the decorations.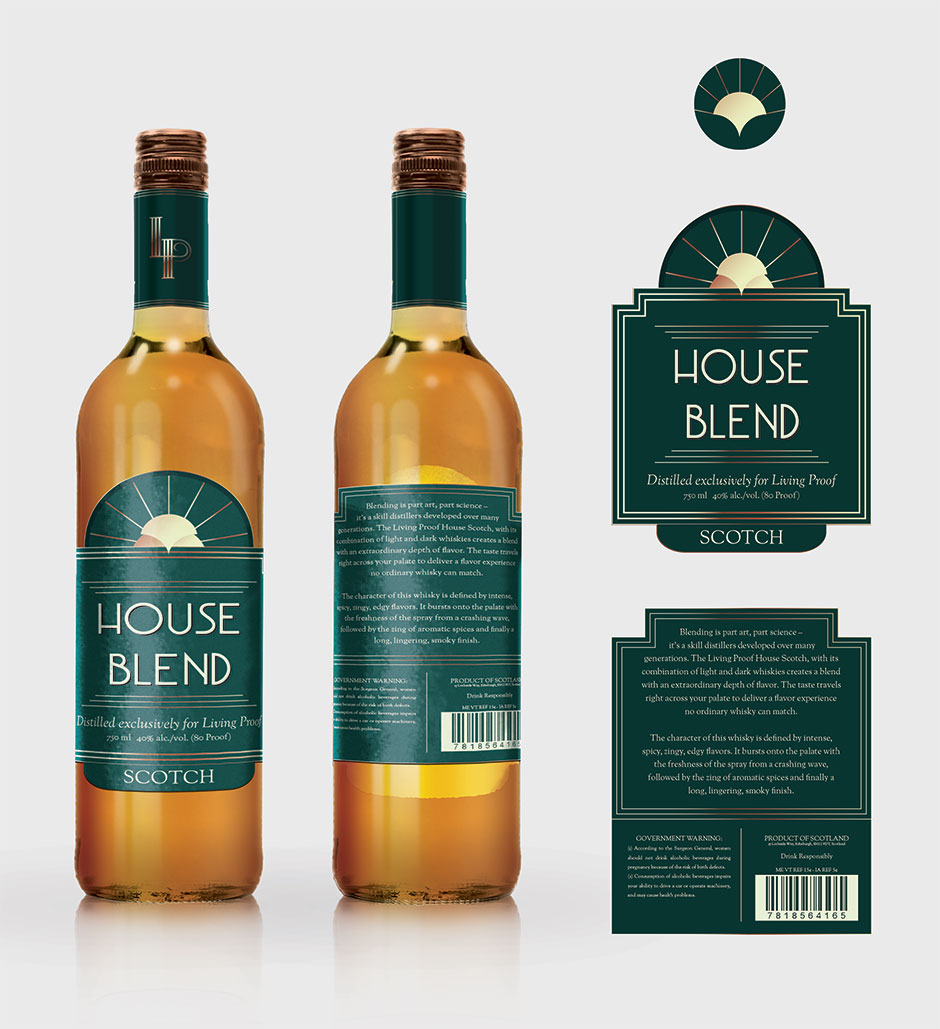 Bourbon makers tend to take pride in the fact that their product has a history of being distilled in the woods by bootleggers, and the packaging usually reflects that. Even the more expensive whiskeys will have an artisanal look, usually with a simple brown paper label, and often times it is made to look older or worn. I employed that style for the house bourbon.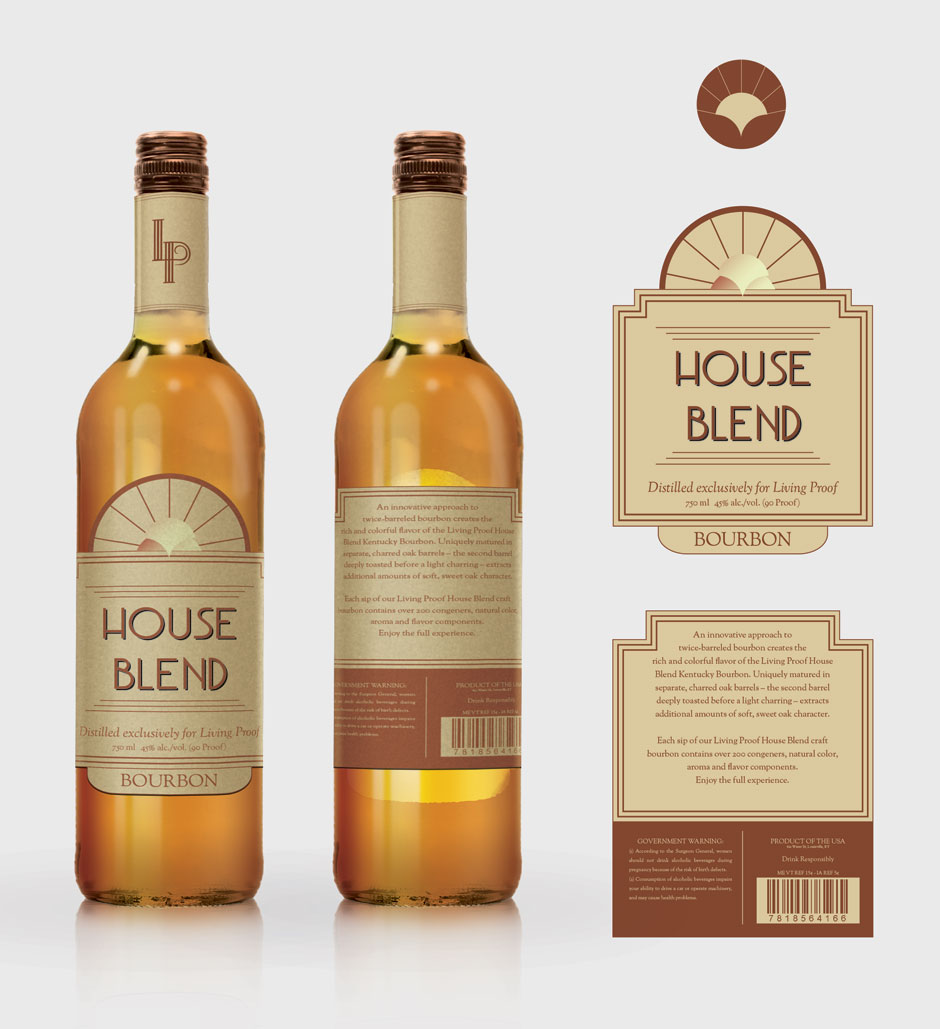 EVENT INVITATIONS
Special event invitations are sent out to VIP members, who are able to attend things like whiskey tastings with master distillers. This invitation is a trifold with the ticket as a tear-away piece on the bottom. Once again, we see the deco borders in gold foil and dynamic printing is used to have the members names on their invitations. The fact that these are rare occassions for valued customers justifies the high cost of the printing.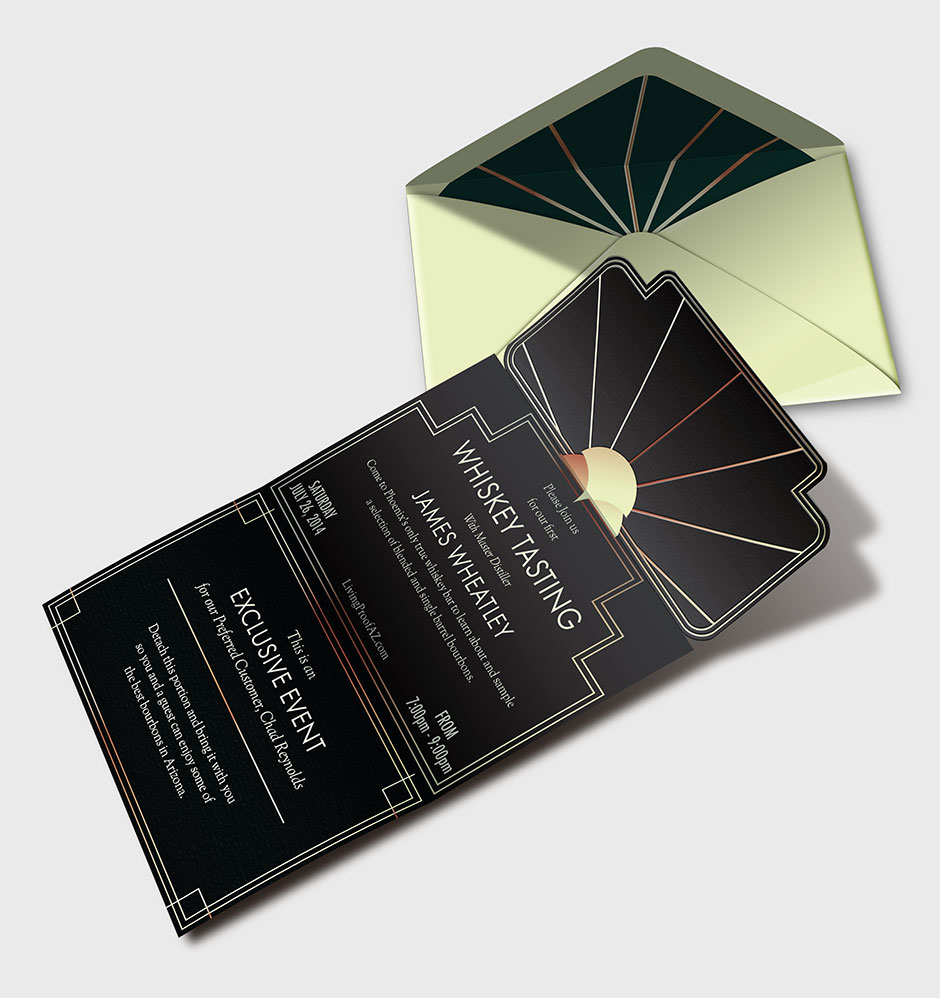 MENU
The whiskey menu is leather bound with gold foil on the cover and a heavy papyrus paper is used for the pages. The menu is broken up into sections for each type of whiskey, and each type is broken up further into subdivisions, with descriptions for what makes that particular whiskey unique. Here we see the start of the section for scotches from the Speyside region of Scotland.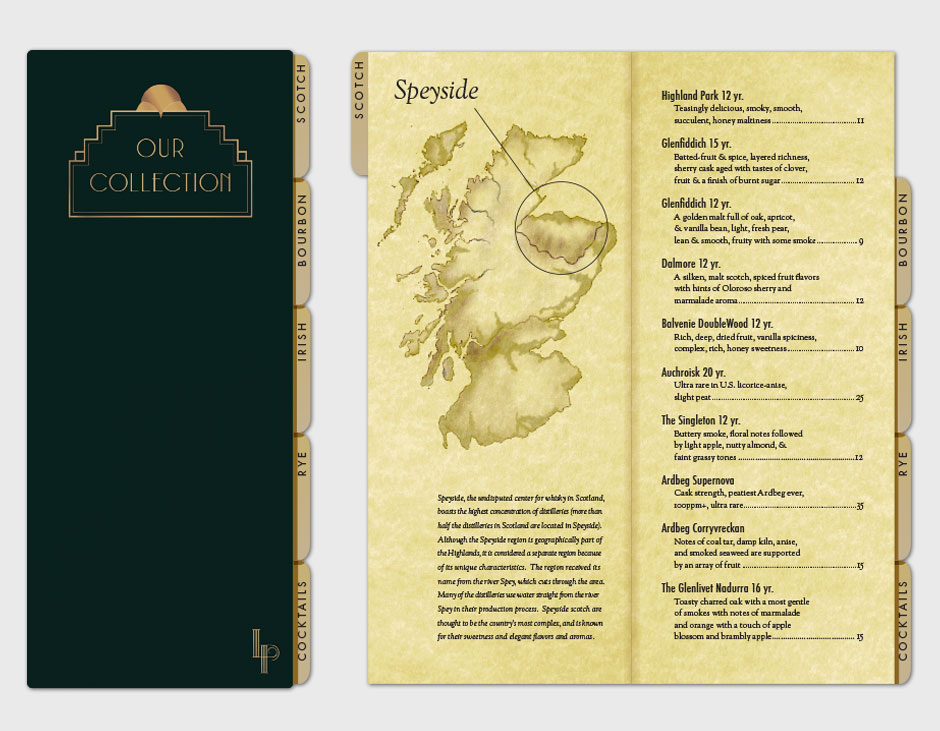 COASTERS
The coasters are made of pulpboard. One side has an imbossed portrait of a famous whiskey drinker, like Mark Twain and Humphrey Bogart, and the other side has a printed quote about whiskey by that person, as well as the ligature logo and website. The coasters are intended for customers to take home, and new ones with new celebrities and quotes can periodically be released.